Sun, Feb 24, 2019 - Tue, Feb 26, 2019
Eden Roc - Miami Beach, FL
From the very moment RestaurantSpaces '19 kicked off, it was clear a particular theme was on everybody's mind: how to evolve alongside the rapidly advancing tech transforming the industry.
In an interview right after participating in the opening State of the Industry discussion, Red Robin CEO and President, Denny Post, stressed just how big the challenges are ahead.
"The level of disruption we're going to see in our industry is absolutely unprecedented. We have to do more. What was created for the boomer generation which I represent is not applicable to the millennial generation moving forward," she said.
"It's very likely we'll see a lot of brands fall out entirely. They'll go the way of the dinosaur. Overall, I'm fascinated by the disruption, I'm excited about the potential to evolve."
Restaurant executives at the three-day affair received plenty of exposure to the kind of innovative thinking required to meet shifting customer behavior. In an illuminating joint presentation with WD Partners' Lee Peterson, Google's Head of Retail Innovation, Chris Lydle, outlined the opportunity restaurant chains have to enhance their digital relationships with guests.
"The real challenge for restaurants across the board is how to put the product customers want, in their hands, at exactly the moment they want it," he said.
A handful of brands have excelled at adjusting to this new reality. Sweetgreen, recently named 6th Most Innovative Company in the World by Fast Company, is one such example. In a highly anticipated talk and fireside chat, Co-Founder, Nathaniel Ru, shared insights on how the company leverages "invisible tech" to build its evangelical following.
"Customers today, more than ever, are demanding so much more from on-demand food. Food that is personalized for them, and relevant to them. Brands and food businesses have to be really diligent in how they interact with guests moving forward," Ru said. "For restaurants to be successful, it really comes down to focusing on building the tech and data platform — the foundation for the future."
The ability to shape this future was made all the more possible at RestaurantSpaces through pre-arranged meetings with some of the industry's leading suppliers and service providers. Combined with exposure to new ideas, as well as many chances to rub shoulders with friends both old and new, the productivity and positivity in the air were palpable.
"This is the most exciting time to be in food," Tender Greens Co-Founder and Executive Chairman, Erik Oberholtzer said. "I truly believe we're at the center of things. I have the luxury of being in the room with global thinkers. Together, we can shift policy, we can shift culture and, ultimately, I really believe we can change the world and for the better."
While there was plenty of inspiration to go round among the operators themselves, guest entertainers also chipped in. In an interactive performance exploring his own creative process, Better Than Ezra frontman Kevin Griffinoffered up an invigorating perspective on thinking outside of the box… a quality Aaron Noveshen, of innovation agency The Culinary Edge believes, is absolutely essential in maintaining relevance.
"The biggest challenge for restaurateurs right now is really engaging with guests in ways they haven't done so before. How do they reach people outside the four walls? How they extend their brand, whether it be digitally, or through music, or through other elements will help connect the consumer to the brand when they're not in the restaurant," Noveshen said.
Such an exchange of solutions and approaches was aided through the unique range of networking activities on offer. Catamaran cruising and a pedal-powered pub crawl through Miami's Wynwood Arts District eroded social and competitive barriers. Meanwhile, a 90s Throwback Party featuring live band karaoke and a surprise performance from multi-platinum artist, Mark McGrath, of Sugar Ray fame, topped off another memorable RestaurantSpaces, now in its third year.
"All of us here attend a number of different conferences and this is really the only one I would say is very specifically focused on restaurant design and construction," Juliana Strieff said. McDonald's' Global Creative Design Lead praised the event's panels and talks for "speaking to things that we're all dealing with. I've always appreciated the range of attendees and the range of representation here. It's unbelievably beneficial to see all of these different people coming together to solve the same problems," she said.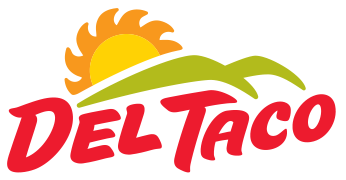 "Excellent! I had an enjoyable time and some great conversations with peers"
SVP of Development

DEL TACO
"RestaurantSpaces was the perfect marriage of legacy brands along with new emerging concepts, plus awesome networking"
Director of Construction

PIZZA PIZZA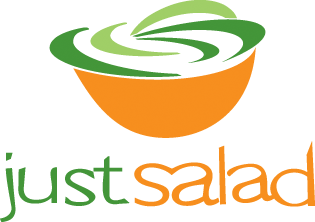 "This event exceeded my expectations and the keynote speakers were fantastic. It's limited size compared to most events really allowed for stronger networking"
Director of Real Estate & Development

JUST SALAD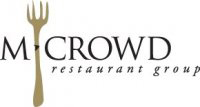 "The chance for networking with other restaurant groups was incredible. I never felt pressured, most likely due to the relaxed setting that was created by the staff"
Director of Design & Construction

THE MCROWD RESTAURANT GROUP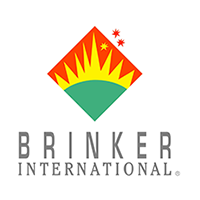 "Fantastic! I thought you hit it out of the park on this one! From content to group diversity to the length of the event."
Sr. Property Development, Design & Architecture

BRINKER INTERNATIONAL